HELLO THERE SUPERSTAR!

I'm going straight to the point here. I was an active smoker for 22 – yeah, that's right! 22 YEARS!

I started right in my Freshman Year in the First Semester, in Spring 1992 at the University of Oklahoma, Norman, OK. I was 18 Going On 19. I had a varsity mate who smoked and he bought cigarettes by the cartons. I started by smoking a stick. The puff on that joint was infectious and delightful. Then, I inhaled. That short
puff became a long drag. By that month of January 1992 itself, I was soon going on a pack or two a day.

To cut the story short, by the time I had graduated from the University of Wolverhampton, England in 1998, I was really puffing a pack or two of 20-40 sticks a day. In 2013, my kid sister, my 75 year old smoker dad and myself worked strenuously on the © Abdul Jabar Professional Cessation Method and the © A.J. Hakimi Quit Smoking Today Software Suite. My dad passed on in April 2014. My QUIT DAY was 4th July 2014 and I had exactly 36 sticks of cigarettes the day before my Quit Day! It really works. I have been smoke-free for more than 6 YEARS now.


That's me with a stick in 2001. I became a lawyer in January 2002.


That's me and our software suite's technical consultant, Johannes Wirtl of Austria in November 2018. I have been smoke-free for 4 and a half years then and he had been smoke-free for 16 years back then. We have the same confirmed and tested Quit Smoking Strategy & Method.




FIRST IN THE WORLD!

SMOKING CESSATION USING SAAS METHODOLOGY!

These are in the Quit Smoking Today Software Suite : the successfully proven, tried and tested Abdul Jabar Professional Cessation Method's simple, drug-free approach which consists of TWO (2) pdf eBooks on Positive Thinking and Smoking Cessation and ONE (1) Quit Smoking Stopwatch Software that not only counts the TIME : Years, Days, Hours, Minutes and Seconds a smoker remains smokeless and smoke-free but also the amount of monies saved from such addiction. A 2.9MB Immediately Downloadable ZIP Software Suite Upon Full Settlement of Online Purchase via PayPal, PayPal Credit or Credit/Debit/Charge Card such as Visa, Mastercard, and AmEx. The Quit Smoking Today Software Suite works on Microsoft Windows 10, 8, 7, Vista, XP, 2000, ME, 98, 95 etc. It is compliant with Microsoft standards.
Purchasers-Quitters are continuously offered SaaS (Software As A Service) support assistance through Skype, WhatsApp, Google Hangouts, Telegram, Fax and of course via email within THREE (3) MONTHS from Quit Day to Their Own Full-Confidence of No Relapse by A.J. Hakimi himself!


If you are a smoker, try QUIT SMOKING TODAY. It'll change your life. If you want to make some serious cash from affiliate marketing, just sign up for FREE and get AFFILIATE SALES COMMISSIONS off the sales price for each successful sale you make.
The book was ranked as high as Number #20 in Amazon Brazil for Healthy Lifestyle :
All the best and Warm regards,
A.J. Hakimi
SMOKE-FREE VETERAN
Founder, Global Legal Advisor, Consultant & Chief Software Developer
THE SOFTWARE SUITE
PAY LESS FOR SO MUCH MORE!
MAKE LIFE SO MUCH EASIER!
Copyright © 2020, The Software Suite. All Rights Reserved.
DISCLAIMER :
The Quit Smoking Today Software Suite and thesoftware suite.online website and related social media resources are meant to provide tobacco and other health-related information to encourage people to lead healthier, smoke-free lives. The Quit Smoking Today Software Suite and thesoftwaresuite.online website and related social media resources do not constitute medical advice and are intended solely for general information purposes and should not be considered a substitute for professional medical advice, diagnosis, or treatment. Always seek the advice of your physician or other qualified health provider with any questions you may have regarding a medical condition.
The Quit Smoking Today Software Suite, The Software Suite and its digital products and software suite are copyrighted and trademarked by Hakimi Abdul Jabar. All Rights Reserved.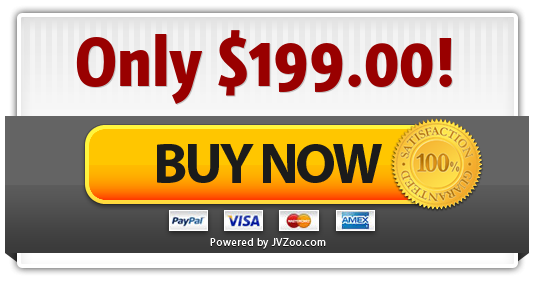 Gina P.
"I definitely recommend The Quit Smoking Today Software Suite!"